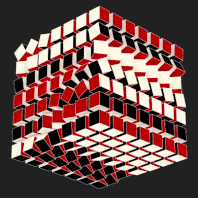 In 2016, I embarked on an adventure, trading the U.K. for Yokohama, Japan. Since then, I've been weaving together creativity, Japanese learning, and teaching.
Proficient in Autodesk Maya and Adobe After Effects, I love conceiving initial ideas and then letting them organically evolve through experimentation, fueled by the creative potential of powerful creative tools. I'm eager to contribute my adaptable international perspective and creative ideas to projects that champion visual innovation and imagination.
Please feel free to contact me via the form below or get in touch via social media such as LinkedIn.
SOFTWARE: Autodesk Maya, Adobe Photoshop, Adobe After Effects, Premiere Pro/DaVinci Resolve
LOCATION:  Yokohama/Tokyo, Japan
LANGUAGES: English (native), Japanese (JLPT N2)
・・・
このポートフォリオをご覧いただきありがとうございます。
トムと申します。イギリス出身で、日本を拠点に教師とCGアニメーターとして活動中です。このポートフォリオでの多くの作品は「Maya」と「After Effects」で作りました。アートやアニメーションを作るたびに、クリエイターとして、プロジェクトのニーズによって、CGアートのツールで、どのようにアイデアを表現出来るのか、いかにして観客に印象を残せるのかを柔軟に考えています。 そのような作り方と考え方を踏まえて斬新な作品を作り続けていきたいと思います。
下のフォームまたは
LinkedInなどでお気軽にご連絡ください。
ソフトウェア: Maya, Photoshop, After Effects, Premiere Pro/DaVinci Resolve
場所:  横浜、東京
言語: 英語 (母語)、 日本語 (日本語能力試験 - N2)
Work featured in:
3D Artist Magazine
Digital Arts Magazine
Lighting for Animation :: The Art of Visual Storytelling 
by  Jasmine Katatikarn and Michael Tanzillo